Testimonials
Rose Migliorisi is exactly the person l wanted to come across, after many years of searching. I wanted something specific with our environment, destiny and Chinese Astrology impacts for my family's life and what l can do a to make it as positive as possible. I believe in knowing this, whether positive or negative provides opportunity for us to alter or lessen blows that may otherwise be life altering in negative ways. Rose was able to explain immediately why l needed Feng Shui and my Chinese Astrology charts done in this period of my life, reinforcing the truth, accuracy and importance of the methods used by my retired practitioner and the relevance and importance of Rose's skill, ability and understanding, to take over and come into play.
I endorse Rose's work and consider it to be the best personal and business investment we've made as a family.
LINA & VIC BOFFA
"Feng Shui Living Now was very good to work with, they were very helpful and we were very happy with the work they did. 10 out of 10! Rose was very friendly, good and punctual. She talked to me really nicely, helped me a lot and made sure l understand everything that she says."
Jaswinder Uppal
---
"I am very happy with the explanation and information that Rose provided. We used Rose about 4 or 5 times now on different projects, and we have adopted her recommendations and always had a positive outcome."
Regards Paul Curcio
Rose clearly explained my Chinese Astrology chart. Rose provided balanced information - not just all the positives but also outlined the challenging times in my chart so that l can make better informed life decisions and manage the difficult times. Rose is passionate, knows her stuff and keeps updating her knowledge. I highly recommend Rose!
FIONA M.
---
"What l love about Rose was that she and did the planning, got back to us with an in depth manual on what needed to be done for our home and my business, and she explained everything clearly. The communication with her was easy. I thoroughly recommend here for any Feng Shui needs. The energy at our home changed dramatically and it helped us a lot most especially on family dynamics."
Margaret
---
"Rose just completed a Feng Shui consultation for our new home. She was extremely thorough and genuinely cared about the outcomes we were seeking. I asked a million questions and not once did Rose make me feel silly. Where l felt uneasy with any of the suggestions, Rose accommodated with alternatives. A really good experience and l would highly recommend Rose."
Trang L
We highly recommend Feng Shui Living Now for the Feng Shui and Chinese Astrology. Our business has improved 10 fold since our building was audited and my Astrology chart was done. Thank you for your help Rose:)
PETER LO BARTOLO from APC BUILD
---

"Rose was very thorough, personable and professional. I was very happy with her services."
Robin Faulkiner-Inner Essentials
---
"I have had the pleasure of Rose doing a consultation on my house. She is professional and knowledgeable in her practices. Her report is thorough in that it reflects on the sectors and the issues involved and remedies required, which are very helpful. I am going through lots of legal issues with a marriage separation and needed to remedy my house before the court case. After remedying the association sector in relation to legal issues, my court case was successful. Now l'm working on a successful outcome with selling my house. I highly recommend Rose to anyone looking at getting a consultation on their home or business."
Tina La Manna
---
"I had my chart done by Rose as l find it interesting how many situations are not just coincidence but are mapped out by Chinese Astrology. It was great to understand why some of the things that have happened had occurred. It's also a great way of finding out how compatible you are with your partner and understanding each other's traits. I highly recommend Rose as she is a great person to talk to and is so knowledgable."
Sandra D.
I can honestly recommend Rose, she is precise and pays attention to detail.
VINCE & ANGELA GALLENTI
---
"I used Rose to apply Feng Shui to my home and business. She was precise and informative and her booklet was very well written and easy to read. She carefully evaluated every room in my house and business and did a great job! I have also had my Chinese Astrology chart done which gave me a clearer picture seeing the glass full rather than half which further enhanced my business and personal life. I would highly recommend her to others."
Leanne X
---
"The Feng Shui consultant was very informative and l highly recommend her to anyone who's looking to have their Feng Shui done. I would recommend Rose."
Rose Muratore
---
"I have found Rose to be extremely knowledgeable in her trade, polite to deal with, and helpful in giving advice. I highly recommend her expertise."
Gerry Fitt
Rose is amazing, she a Chinese Astrology chart for me and was very knowledgeable, inspirational and provided some great information with strategies to focus on. Her passion for this kind of work is one of a kind. I am very supportive of her work and recommend her highly. She is a natural and very dedicated in her role in Chinese Astrology.
HELEN NEDELKOS
---
"I have used Rose's Feng Shui services and always found her to be very easy to deal with and undoubtedly proficient in her field of expertise. Very happy to recommend."
Adam Centorrino
Centorrino Technologies
---
"I engaged Rose Migliorisi from Feng Shui Living Now to construct a Feng Shui chart for both my townhouses as the energy in both homes just felt stagnant. Nothing in my life was flowing correctly and the energy in and around the homes felt stale and blocked. Rose came in and within minutes quickly identified all of the problem areas both in and around the homes. Rose even wrote a colour chart which assisted me to change the bedlinen in my bedroom and a colour change of cushions and rugs in the living room to enhance the positive and suppress the unfavourable energies. The transformation of energy after the installation of the remedies needed and recommendations where to activate the money sectors etc.in the homes were exponential. My health also picked up, as did my work and financial flow. Nothing was stagnant or blocked any longer.
Rose's in depth knowledge and insightful Feng Shui design eye of how to change the energy flow of a home is outstanding. I would have no hesitation in recommending Rose Migliorisi to create the correct Feng Shui energy flow of your home with the recommendations and suggestions with her home consultations. I also had my Chinese Astrology chart and it was so accurate!
Angeleah Anton,
Editor & Freelance Writer,
BALWYN
---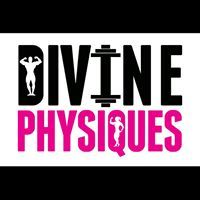 "I believe that it really works, l regularly consult with Rose at Feng Shui Living Now for recommendations and advice as we both believe that it doesn't all stop at the sale. In fact l am encouraged to consult, which is invaluable. Highly recommended."
Amanda Micallef
---
"Feng Shui Living Now did a wonderful job and for a very good price. We needed some landscaping on a semi-rural property and some indoor planning around a fireplace area. They were very responsive and professional."
Julie Hannan-Smith
---
"I was thoroughly impressed with the service that brought my house spiritual and existential awareness. So supportive of everything that Rose touches and her implementation of enlightening materials has really changed our house for the better. Many thanks to Rose for the positive outcomes we have endured."
Natasha R
---
"Rose has done a wonderful job at improving positive energy flow in my home. She has given me a very clear and detailed report outlining simple remedies for my family and l to follow. I would highly recommend Rose as l believe her work is outstanding and very professional."
Carmel Busacca
---
"Rose has done an amazing job of improving our environment at home. She has given simple easy to follow advice that has made a difference. She is very passionate about what she does and is extremely thorough. Highly recommended!"
Mark Wood
---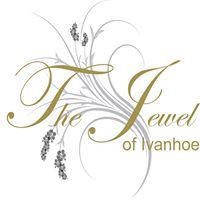 "We hired Rose to Feng Shui our work place. We were unaware of the positive influence that Feng Shui has on an area until Rose explained the logistics of it to us in simple, easy to understand terms. The remedies she suggested were all inexpensive and some even added an aesthetically pleasing change to our workshop and shop. There is a marked change in the energy here now and things just seem to be running a lot more smoothly. Thanks again Rose."
Lisa Hunter
---
"I got Rose to Feng Shui our home and was amazed at what she came back with. An explanation to my gut feeling in certain areas of my home, (and l had been living with this for 8 years). She pointed out strengths and weaknesses in all of our rooms, and also offered simple remedies to help with the energy flow. I can say l have noticed a difference with our changes and would definitely be calling Rose to my next home (or work off the plans). I have known Rose as a client of my own business for many years and can honestly say she is very knowledgeable and passionate about Feng Shui, a very interesting lady. Highly recommended."
Sara Duzel
---
"Rose has done an excellent job in our home. Every room in the house was looked at. The advice Rose gave us to remedy certain areas over the last couple of years have been very insightful and helpful to bring back the Feng Shui to our home. I would thoroughly recommend Rose to come and pay you a visit. Regards Jov (Giovanna)"
Jov Busacca
---

"Rose has done a fantastic job for us in 2 of our buildings. Her assistance has been attributed to turning around an otherwise failing business to have it doubling its growth within 3 months over what it had previously achieved in 2 years. Our staff are extremely happy with their environment and our productivity levels have drastically increased. I would recommend Rose to anyone with a business or home. Kristian 500 Digital Media"
Kristian Curcio
---
"Rose has done a great job for the last 2 years assessing my workplace environment. It was interesting that she was suggesting things to do that had been nagging away at us for some time. It prompted us to make the changes and we are very glad that we did. She had inexpensive, simple and practical remedies that really improved the atmosphere and made it a happier environment in which to work. Rose is passionate about her work and seems to be learning more and more every time we make contact. I highly recommend having your workplace and home Fend Shui'd by Rose! Marg Perrott. Kilmore Physiotherapy Centre."
Marg Perrott
---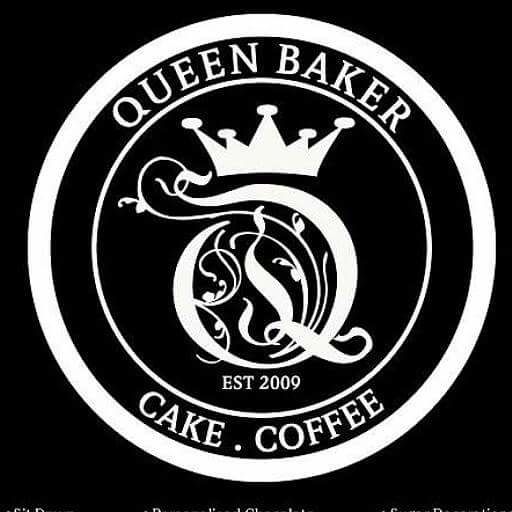 "I hired Rose to complete a Feng Shui service in our business. We found this service to be very beneficial to our business. We didn't realise that placement of items and Feng Shui remedies were so important to attracting positive energies within our shop and also how much better we felt as individuals as we had created a very positive working environment. We also had Rose provide us with all our yearly remedies for our own personal use. Next l would like Rose to come and Feng Shui my home. I am so happy with the service provided by Rose, she is very good at what she does and would recommend her to the next person in a heartbeat. Thankyou Rose. From Claire and Sylvana at Queen Baker."
Claire Tagarelli
---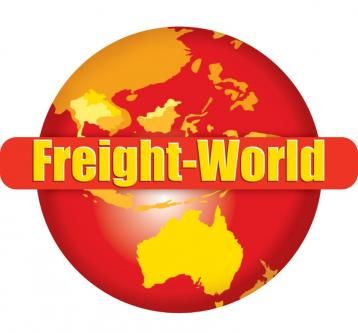 "Rose is fantastic! She identifies problems and gives solutions to fix them. She's also a very positive person, she tries to go out of her way to help with the situation, and she deals with different energies. She's very knowledgeable in her work and knows a lot about Feng Shui. We got Rose to help us in our office because we had a lot of issues with a particular client. She helped us rearrange things and a lot of things improved! Ever since we took her recommendations, we noticed a big difference in the office. She's reasonably priced and she's just really excellent. We highly recommend her and if someone needs a Feng Shui expert, she's the person to call"
Michael
Freight World
---